Reopening Schools and Human Connection: Fostering Trust and Authentic Communication in a Virtual World
Monday, August 10, 2020 (9:00 AM - 12:00 PM) (EDT)
Description
For educators across the country, reopening schools this fall will present historic challenges and opportunities that will likely impact education for decades to come. How we communicate and connect with students and staff in the midst of a pandemic will determine success or failure at this critical moment in history.
Getting to know your students and staff is challenging enough under normal circumstances. It can be even more difficult in a socially-distanced setting or virtual space that deprives everyone of important visual and social cues.
Finding ways to foster trust and authentic communication in these new environments is the focus of this two-part series.
This interactive and engaging two-part virtual series will address:
The best ways to connect with staff and students by leveraging your authentic communication and leadership skills
Ways to discover the unique strengths and learning styles of the people you work with each day.
Focus on the necessary skills and practices for communicating with staff and students on a human level.
---
Meet the Presenters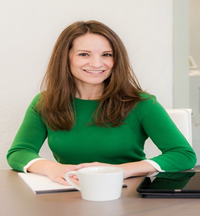 Sandi Herrera is on a mission to dramatically improve education around the world. Her work in the U.S. and abroad is fostering strong school cultures and igniting the genius in both educators and students.
She has worked with several administrators and school leadership teams who have led their schools to new levels of success including increased graduation and teacher-retention rates. Around the globe, Sandi is training other coaches to host Genius Camps and Genius Master Classes; programs that help kids discover and develop their unique strengths, leadership skills and entrepreneurial spirit.
Sandi is the Founder & CEO of Educator Dynamics and the Founder & Executive Director of Genius School US. She discovered her passion for developing strong workplace cultures and igniting the genius in educators and students while working as COO for Delivering Happiness, established by Zappos CEO Tony Hsieh.
Sandi Herrera @SchoolSandi ✉Sandi@EducatorDynamics.com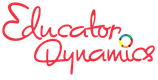 ---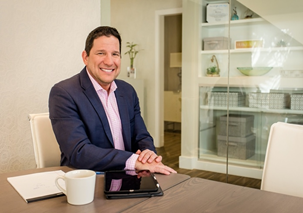 Kendall Tenney's passion for guiding businesses, colleges and individuals through crises is fueled by two decades of experience as an Emmy-Award winning journalist.
In 2019, Kendall merged his public relations firm, 10e Media with Revenue Media Group where he now serves as VP of Communications while continuing as an independent consultant for businesses around the world.
As anchor of Southern Nevada's number one newscast for nearly 15 years, Tenney received multiple Emmy's, Murrow's and other national awards. He was frequently named Las Vegas' favorite news personality and today, enjoys hosting Las Vegas Now, a daily lifestyle-show on CBS affiliate, KLAS.
Tenney served on the Make-A-Wish Board of Directors for 12 years, including four as Chair. He currently serves on the Executive Board of Directors for the Public Education Foundation of Nevada and is also on the boards for Win-Win and the Darren Waller Foundation.
Kendall Tenney @KendallTenney ✉KTenney@10eMedia.com
Pricing
NHASP Members: $100
Non-NHASP Members: $150
Virtual Meeting