2021 Virtual Assistant Principal's Conference
Monday, February 1, 2021 (9:00 AM - 2:00 PM) (EST)
Description
We are excited to announce that we have partnered with PRIMEX and NH Listens: The Carsey School of Public Policy, University of New Hampshire to host this year's conference. For those of you who were able to attend last year's conference, you know you are in for a great experience grounded in practical hands-on learning with colleagues.
This event is not designed to be a "sit and get" experience.
Come prepared to dive in to some thought-provoking conversations with colleagues about your own core belief systems and how they impact your professional roles.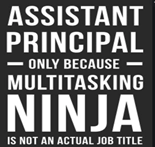 ---
Morning Session
Hosted by NH LISTENS
9:00-11:00 a.m.
In our morning program, NH Listens will lead an interactive session focused on understanding race, racism, and deepening educational equity in schools. We'll reflect on racism in New Hampshire, in our lives, and in our communities. What do I need to do to deepen my capacity to address racism and other forms of social discrimination? How do I show up as a leader who fosters belonging and equity for everyone? We'll explore these questions as well as reflections on history, identity, the role race has in our lives, our values and family stories, as well as contemporary events.
Learning Goals:
Reflect on our identity and how this impacts our professional roles.
Deepen our understanding of issues of racism - models, frameworks, dynamics.
Focus on our head, heart and hands (not judge self/others for not getting "it").
This is a laboratory setting not a performing setting.
NH Listens works with public schools to create a strong foundation for increased student voice, family engagement, and educator empowerment aimed at strengthening educational equity and belonging – and ultimately student success. We believe that increased equity and a sense of belonging among all learners can lead to improved educational outcomes and requires effort at the community, school, and district levels.
Meet your presenters for the morning session:
E Michele Holt-Shannon
DIRECTOR AND CO-FOUNDER, NH LISTENS
Michele Holt-Shannon is director and co-founder for New Hampshire Listens at the UNH Carsey School of Public Policy. Her work on and off campus is focused on inclusive civic engagement, community problem-solving, and building coalitions for community initiated change efforts. She joined Carsey in 2011 to focus on process design to ensure fair, inclusive, and informed outcomes for local and statewide projects. She works to bring people together across perspectives and backgrounds to solve problems and create equitable solutions for their communities. Michele is consulted on navigating controversial community issues and fostering organizational and community cultures of sustainable civic engagement. Recent projects include statewide conversations on the American dream and NH's kids, mental health and substance use, community police relations, race and equity, and water sustainability. Michele is a Senior Associate with Everyday Democracy and a 2018 Better Selves Knoll Farm Fellow. She is a graduate of Leadership New Hampshire, Class of 2013.
She earned her MA in higher education and human development from Bowling Green State University, an MTS in world religions and theological studies from Boston College, and a BS in biology and psychology from the University of Alabama.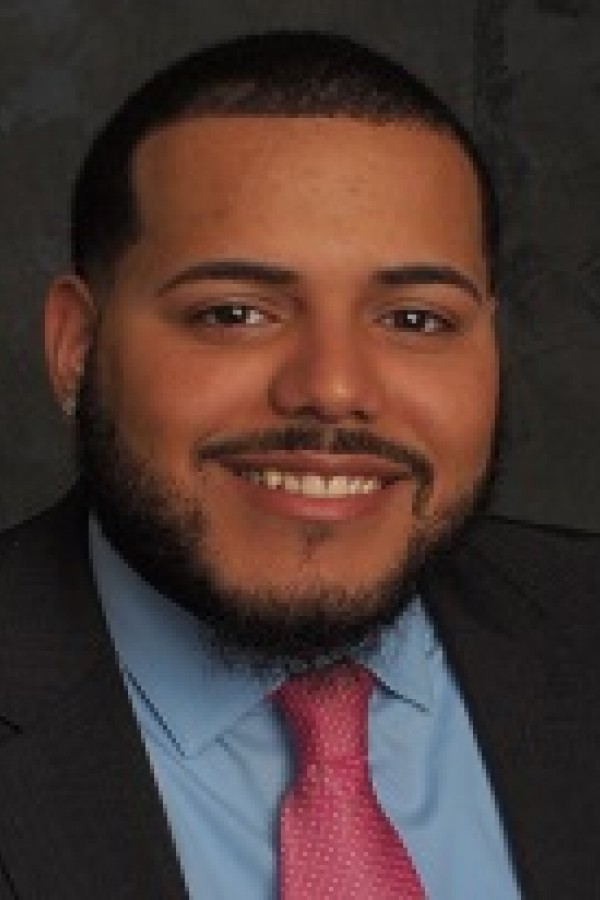 Andres Mejia
PROGRAM MANAGER, NH LISTENS
Andres Mejia comes from a family of seven siblings, a Dominican father and powerful Puerto Rican mother out of Boston, MA. He is the first person in his family to receive his undergraduate and graduate degrees. Andres graduated from UNH class of 2014 and 2018 with a Bachelor of Science in Social Work, with minors in Women's Studies and Race, Culture, Power, and a Master's degree in Community Development and Policy. Andres has spent the past five years working at the University of New Hampshire implementing diversity initiatives and spearheading underrepresented students support and helping leaders across campus—from student organizers to faculty and administrators—to become more culturally competent of folks marginalized within people of color and LGBTQAI+ communities and folks of various other marginalized groups.
Andres has served as the Connect Program Coordinator and an Admissions Counselor at the University of New Hampshire, where he spent his work days supporting and advising students of color, multicultural, and first-generation college students. He was also part of the Multicultural Admissions Recruitment Team and supported the admission office with creating and implementing diversity recruitment plans. Before his professional life at UNH, Andres worked as a Learning Specialist at charter school in Massachusetts.
Currently, Andres is a member on the President's Commissions on the Status of People of Color, and the University Commission on Community, Equity & Diversity. He serves as a staff advisor for MOS:DEF (Men of Strength, Education and Family), a support group for men of color; the Black Student Union; and the Queer Trans People of color support group. He is a Social Justice Educator, and a lead facilitator for the annual MLK Leadership Summit. Andres is a NH Listens Fellow, facilitating courageous and difficult conversations across the state of New Hampshire between community members, police, politicians, farmers, students, teachers and many other constituents. He serves on the McNair Program Advisory and Study Abroad Diversity Scholarship Committee.
Andres has been inducted into the 2019 UNH Alumni Diversity Hall of Fame. He received the Mover & Shakers Award in 2014, the Pink Triangle Award in 2014 for the support and advocacy of the LGBTQIA+ community, and the MUB Community Spirit Award in 2013 & 2014.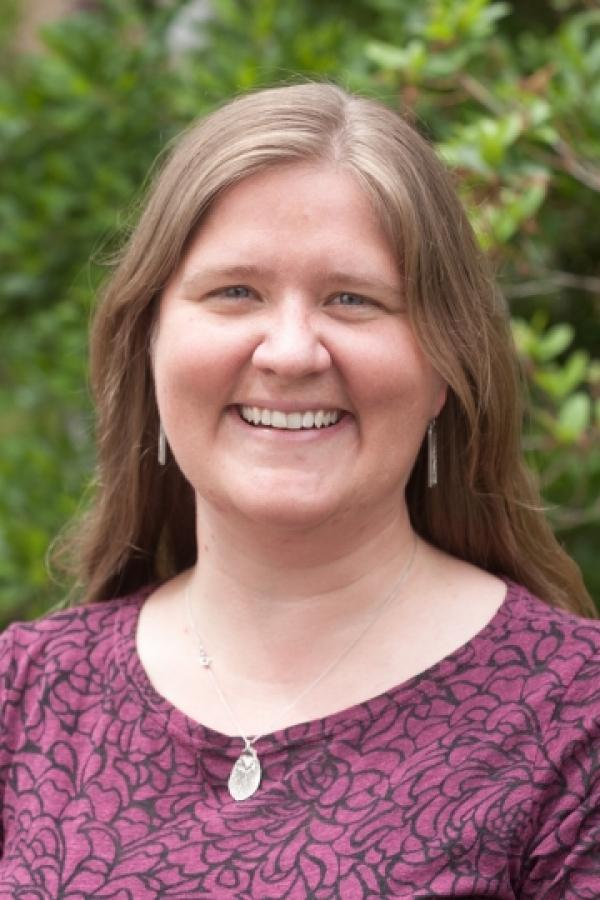 Carrie Portrie
PROGRAM MANAGER, NH LISTENS
Carrie is a program manager and fellow for New Hampshire Listens at the Carsey School of Public Policy. She holds a bachelor's degree in anthropology and sociology from Roger Williams University, a master's degree from the University of New Hampshire (UNH) in early childhood special education, and a PhD from UNH in education with a focus on children and youth in communities. She is also an AmeriCorps alumni, completing two terms of service building and maintaining hiking trails in Montana and then in the foothills of the Cascades in Washington state.
Carrie traveled back to her hometown Dover, NH after several years out West teaching children in community settings. She has since spent her studies and career focused on community-based policies, learning, and engagement to understand how to construct and re-construct systems that work for everyone and resist marginalizing people, especially in terms of race, social class, and dis/ability. Her work with New Hampshire Listens focuses on local conversations and learning exchanges about a variety of issues (e.g., childhood lead poisoning, community needs in northern NH, substance misuse and harm reduction, early childhood education and care), school-based race and equity dialogue and facilitation, program evaluation, and coalition building. She is committed to utilizing frameworks that focus on collaborative inquiry, reflection, and dynamic design to create spaces for people to connect the ideologies of policy to the diverse realities of people lives.
https://carsey.unh.edu/new-hampshire-listens/about/staff-fellows
---
Afternoon Session
Hosted by PRIMEX
12:00-2:00 p.m.
Coaching for Performance
Leaders typically spend much of their time focusing their staff on getting results. However, when leaders also have the ability to coach well, they have the potential to increase not only their personal leadership impact, but also the effectiveness and engagement of those they coach.
After this session, participants will be able to:
Define coaching and its purpose
Demonstrate the skills that make coaching effective
Apply the basic framework for having a coaching conversation
During this session, school leaders will be invited to share a current problem they are facing in the field that they would like assistance with from their colleagues. Leveraging the four stages of the coaching process, facilitators will support you in developing/strengthening the skill sets necessary to effectively address this problem head-on.
Meet your presenters for the afternoon session:

Jennifer Brennan, Assistant to the CEO, joined the Primex3 staff in 2010. In her role, Jennifer works to support the CEO and is an integral contact for the Primex Board of Trustees. She also works throughout Primex3 to help develop and implement projects to complement the goals of the CEO and the organization as a whole. Jennifer is a certified coach and facilitator through Zenger Folkman, a leadership-development organization, and is passionate about helping Primex3 members learn how to identify and leverage their own strengths as leaders, and also learn how to coach and develop others. She is also a certified behavioral and motivational analyst. Jennifer graduated with Bachelor's Degrees in journalism and English from the University of Connecticut, and a Masters of Business Administration from Plymouth State University.

Carl Weber, Director of Member Services, is responsible for member account development, member growth, stability forecasts, strategic positioning, and management of the Member Services Department. Carl has worked in local government for more than ten years, most recently as the Town Administrator of Amherst, NH. Once upon a time he was a search-and-rescue swimmer for the US Navy. Carl holds Bachelors' Degrees in Political Science and Community Development and a Master's Degree in Public Policy. Carl is a Certified Professional Behavioral Analyst (CPBA) and Certified Professional Values Analyst (CPVA). Carl regularly teaches on human factors and the relationship of behavior and leadership styles, as well as motivation, coaching, leadership challenges, team building, and failing as a leader. He has a passion to help leaders in their lifelong journey to finish well, to combat and work with their inner voice, and to live a meaningful story worth reading.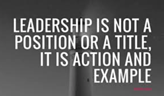 Pricing
NHASP Member $99.00
Non-Member $125.00
Virtual Event

Monday, February 1, 2021 (9:00 AM - 2:00 PM) (EST)
Morning Session: 9:00-11:00am
Afternoon Session: 12:00-2:00pm