NHASP Virtual Annual Meeting 2021
Wednesday, June 16, 2021 (3:30 PM - 5:00 PM) (EDT)
Description
NHASP VIRTUAL END OF YEAR MEETING
FOR NEW HAMPSHIRE'S SCHOOL LEADERS
WEDNESDAY, JUNE 16, 2021
3:30 P.M.-5:00 P.M.
We hope you will join us to close out the year with some positive take-aways from our year in review:
Keynote Speakers:

Major General David J. Mikolaities- Adjutant General, New Hampshire
Charlie Olsen-NH's 2021 Kid Governor

Updates from the Commissioner, NHDOE
Legislative Updates-Christina Pretorious (Reaching Higher NH)
Meet our new board members
Meet our new President
Survey feedback
General membership meeting
---
"Return to School Celebration" for NH's school leaders-
The Barn at Bull Meadow, Concord, NH
(SAVE THE DATE: August 17th from
1:00 p.m.-5:00 p.m.)
This event is FREE! Live band, 50-50, raffles, food, corn-hole, laughter, networking and more! It's our way of saying "thank you" to all of you for your outstanding leadership.
---
MEET OUR KEYNOTE SPEAKERS
Servant Leadership: Performance Tied to a Higher Purpose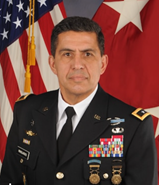 Major General David J. Mikolaities
Adjutant General
Maj. Gen. David J. Mikolaities assumed duties as The Adjutant General, New Hampshire, on September 23, 2017. He serves as both the Military Chief of Staff to the governor and as the Commissioner of the Department of Military Affairs and Veterans Services. In these roles, he is responsible for the strategic direction of Army and Air National Guard operations and all aspects of Veterans Services, including the Division of Veterans Services, the Division of Community Based Military Programs as well as the State Veteran's Cemetery.
Maj. Gen. Mikolaities received his commission through the United States Military Academy at West Point in 1987. Once commissioned, he served on active duty holding numerous leadership and staff positions within the 4th Infantry Division (Mechanized) at Fort Carson, Colorado. He transitioned to the reserve component, where he completed the Special Forces Officer Qualification Course, and served as a detachment commander with C Company, 1st Battalion, 20th Special Forces Group (Airborne). Following this assignment, Maj. Gen. Mikolaities served with Special Operations Command Central (SOCCENT), where he held numerous staff positions.
In 2007, Maj. Gen. Mikolaities joined the New Hampshire Army National Guard. Throughout his career, he has served in various operational and staff assignments that included Commander, 54th Troop Command. His operational assignments include deployments to Qatar and Iraq in 2003-2004 with SOCCENT and Combined Joint Special Operations Task Force-Arabian Peninsula, and to Afghanistan in 2009 and 2010, serving in multiple roles with that country's Combined Joint Special Operations Task Force.
He earned a Bachelor of Science degree in Mechanical Engineering, a Master's Degree in Strategic Studies from the U.S. Army War College and a Master's Degree in Management from Webster University. Maj. Gen. Mikolaities is a graduate of the Infantry Officer Basic and Advanced Courses, Combined Arms Services and Staff School, Command and General Staff College, Joint Forces Staff College, and the Army War College. He has also completed Ranger, Special Forces, Mountain Warfare and Special Forces Advanced Urban Combat training.
ADDRESSING CHILDHOOD DEPRESSION:
WHAT SCHOOL LEADERS NEED TO KNOW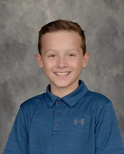 Charlie Olsen
2021 New Hampshire's Kid Governor
Platform: Childhood Depression
School: Auburn Village School, Auburn, New Hampshire
2021 New Hampshire's Kid Governor® Charlie Olsen was elected on his platform of Childhood Depression. His platform focuses on three points to advocate for ways to address the issue of children's mental health in the state.

1. Create fundraisers to raise money for professional help
2. Create the C.A.S.T. mentoring system to support kids
3. Create a social network for positivity

Watch Charlie's campaign video to learn more about his campaign and platform.
https://www.youtube.com/channel/UCZmFj7EOI51waBJUxV17cMA
You can view Charlie's Inaugural Speech here:
https://www.youtube.com/watch?v=yL-92OBRH4I
---
Wednesday, June 16, 2021 (3:30 PM - 5:00 PM) (EDT)
Wednesday, June 16, 2021