Description
A Partnership series with NHASP and The Center for Education Equity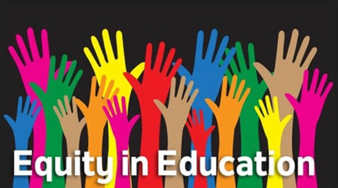 The following 1-hour leadership sessions offer specific skills and resources to help you keep equity at the center of your work. You may register for the series or attend individual sessions.
Attend all 2 remaining sessions for $70.00-NHASP membership rate ($90.00-non-member rate)
Attend individual sessions for $45.00 each-NHASP membership rate ($65.00-non-member rate)
---
Session IV:
Restorative Practice
Thursday, May 20th 9:00 a.m.-10:00 a.m.
School-based restorative practice offers an equitable, inclusive, and respectful alternative for dealing with disciplinary infractions and a proactive strategy to create a connected, responsible school community where all members can feel valued and thrive. Join us for an introduction to restorative practice and resources to get started, from Getting Started with Restorative Practice: A Guide for Administrators and Teacher Leaders, which was developed after a request by administrators who wanted alternatives to school suspension.
---
Session V:
Concerns Based Adoption Model
Tuesday, May 25th 12:00 p.m.-1:00 p.m.
Concerns-Based Adoption Model (CBAM) provides tools and techniques that understand the different stages of concern that most people experience when faced with a new initiative and helps leaders to identify staff concerns in order to give each person the necessary supports to ensure success. Join us to learn the stages of concern and how to identify which stages people are at based on what they are saying and doing or not doing.
---
*If we receive feedback that attendees would like to delve deeper into one or more of these topics, we will explore the possibility of offering more in-depth sessions on these topics next year.